Trees: On The Shore with Jane Delawney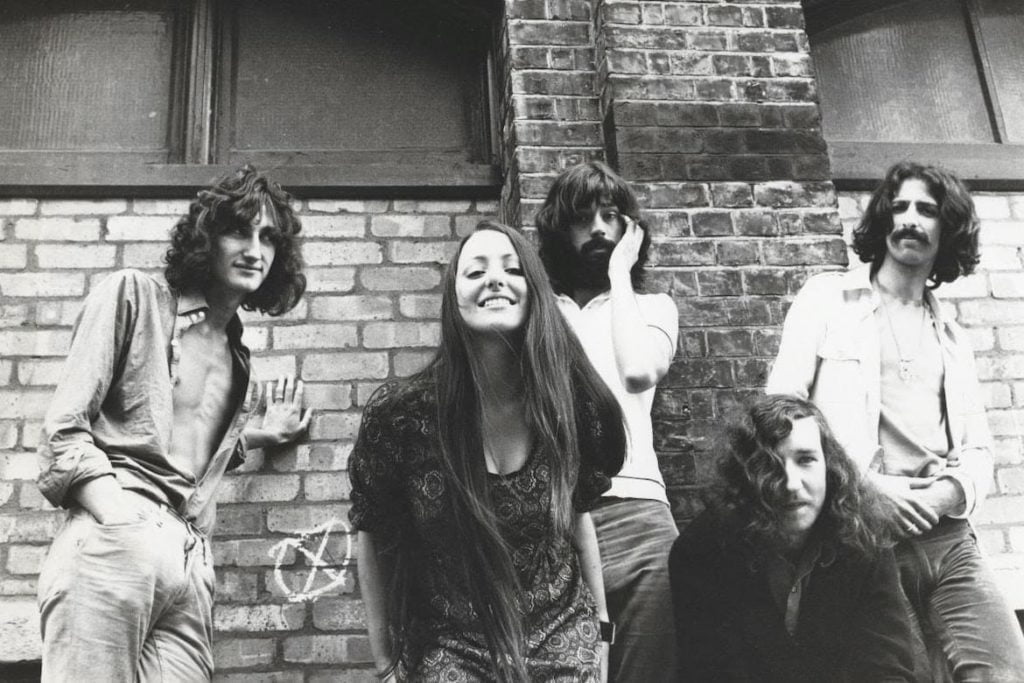 When it comes to collectable records, an album called 'On The Shore' will often get a mention. The band responsible for it, Trees, were just one of a proliferation of folk-rock bands in the early 1970's who were following in the wake of early pioneers such as Pentangle and Fairport Convention. From these artists a sub-genre emerged that has since come to be known variously as acid-folk, wyrd-folk or simply strange folk. Over the years, Trees have emerged as one of the most loved and respected bands from that era, largely due to the quality of the two albums they released during their short career. They have enjoyed a further revival recently, in the form of re-released versions of their two LP's, to mark the 50th anniversary since their release in 1970, along a de-luxe 4 disc vinyl boxset, including both albums plus previously unavailable live and session material.
The following article was written by Merric Davidson,  originally posted on his excellent website Toppermost, which can be found at www.toppermost.co.uk.
My first encounter with Trees – as would have been the case with many others I'm sure – was through listening to a track called The Garden Of Jane Delawney on the 1970 double album sampler Fill Your Head With Rock, the third such release from CBS Records.
Although I bought this 23-track sampler LP – and it is a fantastic album – sadly I couldn't afford to invest in Trees debut album, The Garden Of Jane Delawney, at the time and so my full-immersion baptism to it and its successor, On The Shore, came some twenty plus years later in the CD era.
It was the singer's haunting delivery of The Garden Of Jane Delawney that made it compulsory to lift the needle and play it again, and again. What we would have given for streaming in the seventies!
Trees was a five-piece band consisting of four intuitive musicians and a lead singer with an ethereal, mystical voice. This quote from Karl Dallas in Melody Maker at the time of the LP's release is spot on: "The importance of Trees is that, in addition to their undoubted musical excellence, their inspiration goes back independently to the folk and rock scenes of a few years ago, indicating that the long-awaited, long-needed reconciliation between the folk and pop movements is actually beginning to happen."
The band released just two albums, both recorded in 1970. They are listed below, along with my selection of 5 of the best tracks from each. The selection includes a couple of their extended psych folk, prog rock workouts of traditional songs but I've mainly gone for original compositions from band member Bias Boshell.
Albums:
'The Garden Of Jane Delawney'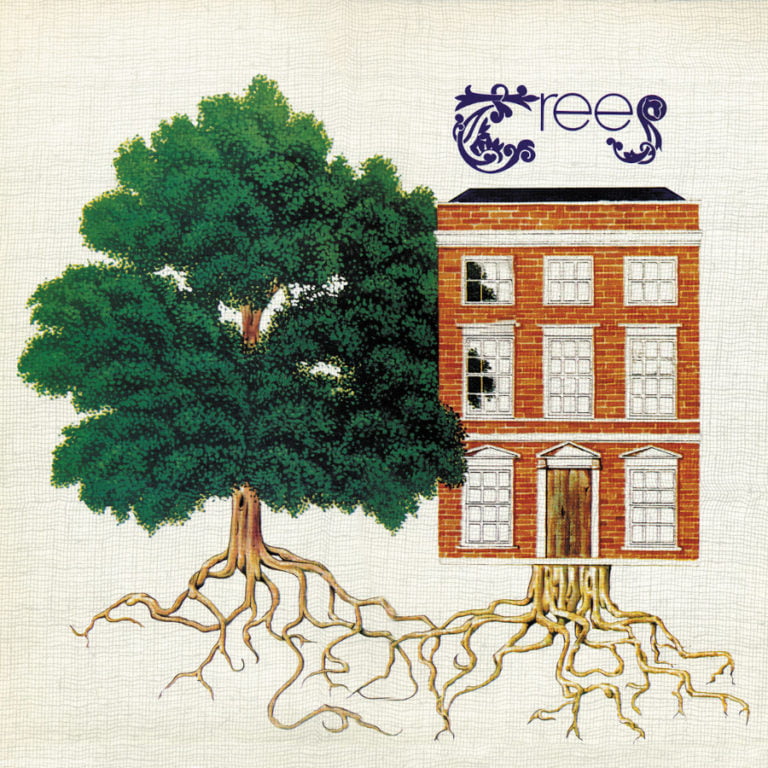 Produced by David Howells, a CBS mainstay, and Tony Cox who was a key player in the burgeoning UK folk rock scene. Released on CBS in April 1970.
Nothing Special - - maybe the rockiest of all their songs with virtuoso electric guitar opening proceedings and a vocal which is pure Pentangle. It is an unlikely marriage but it's infectious and jolly. This was their first (and only) single released in July 1970.
The Garden Of Jane Delawney - "I wrote The Garden Of Jane Delawney at Bedales in about 1965. I cannot explain anything about it. I don't know who Jane Delawney is, what it means, or what influenced me in writing it. It just appeared as if from nowhere." - Bias Boshell quoted in Stewart Lee's sleevenotes for the 2008 reissue of 'On The Shore'.
She Moved Thro' The Fair - the first of the traditional folk songs I'm selecting, with its long and thoughtful instrumental section greatly adding to the ghostly atmosphere … "It will not be long love till our wedding day". An all-round tour de force which gives new meaning to this familiar folk classic.
Epitaph - a flurry of acoustic guitar and a deftly layered and assured vocal make this track a thing of fragile beauty: Find me no reason, teach me no word / Leaves settle slowly, when the autumn comes / When god was lonely, song was sung / A tune to echo, like a dying sun
Snail's Lament - I like to think that this track (which closes TGOJD) is Boshell's Meet On The Ledge. It sure sounds a bit Richard Thompson and it's definitely enigmatic, and it's the last track!
The Garden of Jane Delawney.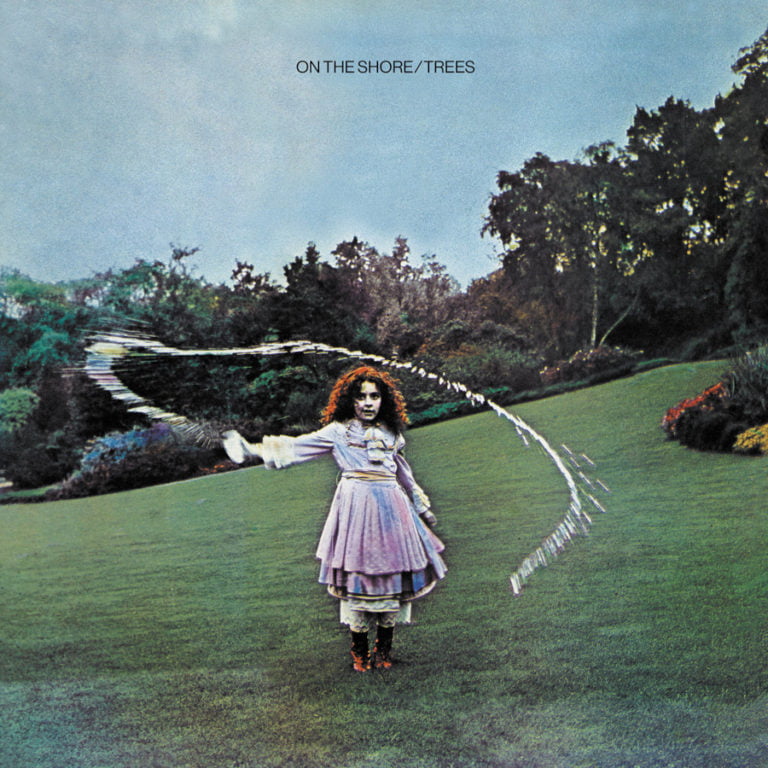 Produced by Tony Cox again, recorded in October 1970 and released in January 1971 on CBS. The sleeve artwork is by Storm Thorgerson of Hipgnosis and features Tony Meehan's daughter, Katherine. Both albums were engineered by Vic Gamm who had previously worked with Jethro Tull, Dr. Strangely Strange, Magna Carta, Shelagh McDonald, The Deviants…
Murdoch – for me, the standout track on On The Shore. Dramatic. Epic. Instantly engaging. Quoting from Stewart Lee's sleevenotes again: "Bias describes Murdoch, written at his mother's house in Arthog, North Wales, in the shadow of Cader Idris, as 'the only song that I've ever remembered that I heard in a dream. I still find it somewhat disturbing. However, anyone who has gazed up at Cader Idris in a bleak Welsh twilight will know the feeling.' Murdoch's lyrical complexity marks it out as contemporary, but with its black beaked crows and mountain shrouds, it also exemplifies the 'pagan' element that David Costa felt defined Martin Carthy's take on English folk. Bias explains; 'I had, at that time, an almost religious conviction that with lyrics, it didn't so much matter what you said as that it should sound good, it should 'sing right'. I've written a few songs in my time, most only known to me, where the lyrics makem perfect sense but they do not 'sing' well!' Celia and her future husband, the Radio 1 DJ Pete Drummond, ended up buying the house where Murdoch was composed, the same house where many of the tracks were learned or rehearsed for stage or studio."
Sally Free And Easy – Trees' version of Cyril Tawney's classic folk song  checks in at ten minutes plus. Celia Humphris is quoted in the CD liner notes for TGOJD as follows, "Sally Free And Easy was brilliant. It happened after an all-night recording session. The guys were fiddling with a tune they'd always liked, and Bias moved to the piano. It was around five in the morning and we felt great afterwards. It's my personal favorite. That was indeed a turning point, I feel, but one that we seemed unable to build upon at that time."
Fool – Come to think of it this could be the standout track on On The Shore! Trees are entering Airplane territory here while holding on to the coattails of the tradition.
"The term folk-rock hadn't been around much when we began, maybe first with reference to some of the American electric-acoustic bands, but because of the path we found ourselves taking, we suffered with unfair comparison to others and we got lumbered with the genre. In truth our influences were predominantly more aligned with the bands of the American West Coast – Jefferson Airplane, Quicksilver Messenger Service, It's A Beautiful Day, Buffalo Springfield, and these were who we looked towards for the edge we wanted to give our material." David Costa
Geordie – I was tempted by their short but sweet version of Soldiers Three, the opening track on On The Shore, but could look no further than this for my second pick of Trees songs from the tradition.
While The Iron Is Hot – The final selection, a contemporary folk song written by Tobias Boshell about the Tolpuddle Martyrs. The superb harmonies are enhanced by a strikingly unexpected strings arrangement with dulcimer. The song is a triumph. Boshell remarked: "I knew something about the Tolpuddle Martyrs and then read about a strike in the 19th century where 'they broke the shears at Foster's Mill'. The phrase had a rhythm to it that became a tune in my head. And we used to go down to Cecil Sharp House, the headquarters of the English Folk Dance and Song Society, and trawl through stuff and listen to so much modal music that it became the norm."
And that's it. Over the years, these two Trees records have become classics of the folk-rock era and, the band that lasted just a few years, now has a devoted following right across the world. Sadly, Celia Humphris and Unwin Brown are no longer with us. David Costa is a notable graphic designer, Barry Lyons ran a jewellery business, Bias continued doing music in several successful bands.
The secondhand prices of both Trees LPs are eye-wateringly high. The second album, with its darker themes, is particularly in demand in the weird folk arena. But it doesn't have The Garden Of Jane Delawney on it so you'll need both!
Merric Davidson
Murdoch – taken from 'On The Shore'.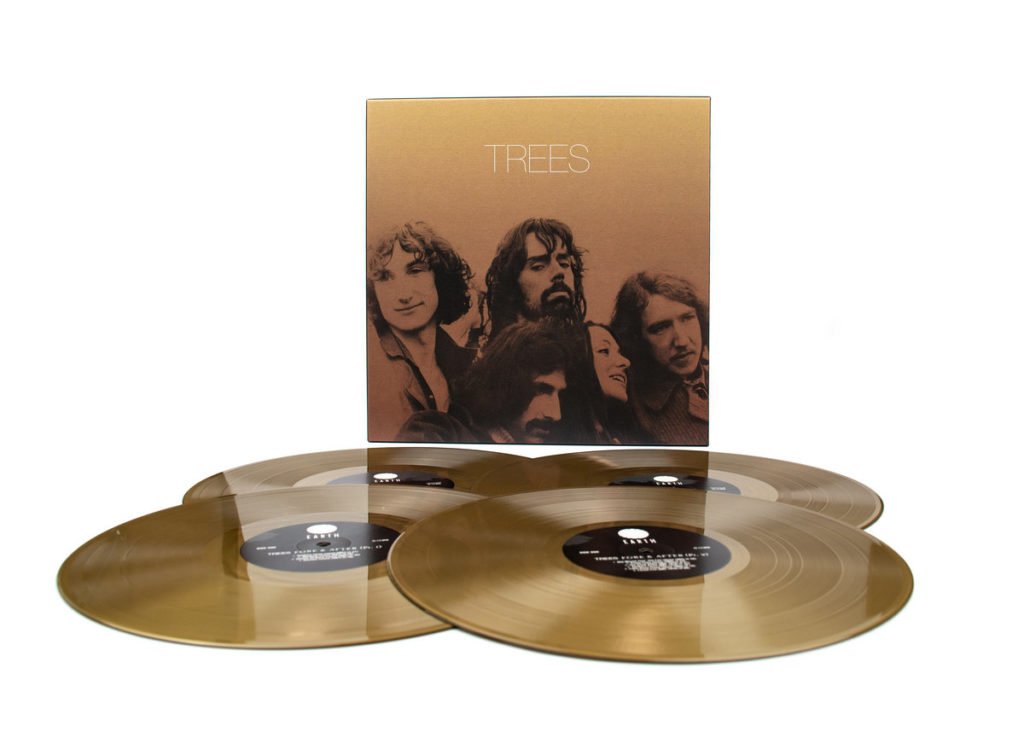 50th Anniversary boxset – gold vinyl edition.